Minnesota High School Hockey Podcast by Follow The Puck
                                                   Listen to your favorite MN HS Hockey Podcast on iTunes or Spotify, wherever you get your podcasts.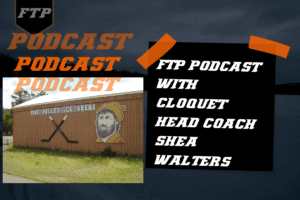 Podcast
In this episode we connect with Cloquet head coach Shea Walters.  He gives us the state of his current team, expectations for next season, returning players, summer hockey and more.  Listen, enjoy and leave us a comment.
Read More »